The Africa photo safari has been carefully crafted over many years of personal experience and is designed to give patrons the opportunity to take dazzling once-in-a-lifetime photos of the beautiful animals and breathtaking scenery that inhabit the dark continent of Africa– but in a comfortable, roomy setting.
Joanne Williams Photography Tours differ from many other safaris in that we give you one vehicle for two people giving you ample room for camera gear, and plenty of comfort as we drive through the scenic game reserves & national parks we'll be visiting, as we track down 'The Big Five' (lions, water buffalo, elephants, leopards, & rhinos). These safaris are led by Joanne Williams and her highly trained field guides who are the best in the business!
Tour Info
Dates:
September 4th – 19th, 2014
(Trip 16 Full Days)
September 4th – 26th, 2014
(Trip 23 Full Days)
Cost:
$9,500 Double Occupancy
$2,300 Single Supplement
Add a week:
$12,700 Double Occupancy
$3,200 Single Supplement
---
Notes:
$500 non-refundable deposit required to reserve space
(applied to balance).
We will be visiting some of the most alluring mountains, lakes, rivers, savanna grasslands & deserts as we make our way through the picturesque Masai Mara Game Reserve, Samburu Game Reserve & Lake Nakuru National Park in Kenya on our African Photo Safaris.
My safari participants can expect many opportunities to photograph some of the most spectacular animals in some of the most sought after photo hot spots in the world. The reticulated giraffes and gerenuks (that feed on their hind legs) roam the Samburu Game Reserve alongside the thin stripes of the Grevy's zebra and the myriad of bird species that soar through the African air.
The lilac-breasted roller, the vulterine guineafowl & pale-chanting goshawks call this area home. Keep your eyes peeled during your safari for the elusive leopard, which is known to roam these parts.
Lake Nakuru is home to one of the largest populations of lesser flamingos in the world, as well as the multitude of other birds that live here such as African spoonbills, yellow-billed storks, snake eagles, goliath herons, & jewel-like malachite kingfishers. Your Joanne Williams African Photo Safari is carefully planned out & our itinerary allows us plenty of time to stop and photograph these beautiful birds in their native African habitat.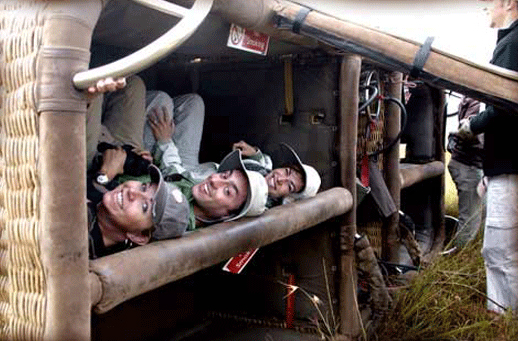 The Masai Mara Game Reserve is considered by many the premier African photo safari location for the sheer quantity & assortment of animals that roam this land. You'll spot elephants, hippos, Masai giraffes, zebra, gnu, impala, Thompsons & Grants gazelles, topi, hartebeest, hyrax, jackal, hyena, cheetah, leopard & lions which are permanent residents here,  and fairly common.
The rivers edge is filled with 15 – 18 ft. Nile crocodiles who watch the 'great migration' of thousands of wildebeest and zebras leaping across the rivers in a crossing that you have to see to believe! We will be spending the longest portion of our photo safari inside the Masai Mara reserve for optimum exposure to photographic opportunities! And to insure success, you will enjoy the exceptional setup of only two photographers per vehicle, which allows you plenty of room for your gear, photography equipment and tripods, which will help ensure a successful photo safari!
For more information please refer to newsletters 80 and 100.
Photos From Africa
Travel & Location Information of some of my favorite destinations
Masai Mara Game Reserve, Samburu Game Reserve & Lake Nakuru National Park

View Larger Map