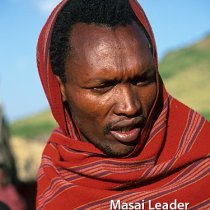 Newsletter #127
The people of Africa are as colorful, fascinating & diverse as the animals that roam that continent. After many years of traveling to a number of different countries in Africa, I have pretty much settled down to the country of Kenya for my photo-tours for a number of reasons—each reason being as important as the other. They would be: safety, friendliness of the people, my team of fabulous guides (who have traveled with me for many years) diversity of wildlife & the ability to make wonderful images, (due to the knowledge & ability of my regular team of guides). All this is made possible as Kenya has some of the most productive wildlife preserves & national parks in the world. Why? Because they have come to realize the value of what they have and how it can enrich and improve their lifestyles. Therefore, their wildlife is diligently protected & thus I have watched it prosper over the years, allowing me to give my clients some solid guarantees of the kind of success they will have on one of my tours. Not all of the countries I have spent time in feel this way and it shows. I try and keep an open mind and am willing to visit, and have visited, other areas as potential destinations. Until I see some major changes, my choice of destination is still going to be Kenya. If you join me, not only will you have superior chances to see fabulous wildlife that exists nowhere else in the world, but you'll have a chance to experience much of the native culture as we visit them in their villages & many homes (some are cozy little thatched mud huts). They are a warm, welcoming people who love to sing and dance for you and with you! Also they are delighted to preform marriage ceremonies, and I fear, if the truth be known, I may have several native husbands, as was never exactly sure what the 'dancing' was about!!!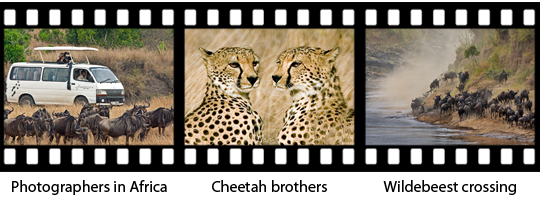 Visit my website's Newsletter section for archived issues (#126 shows a lot) on my African Safari, & see more images. You'll see just some of the wildlife you, too, can view and/or photograph, and the clean, comfortable accommodations and delicious food provided. Most of all, and to me, the ultimate positive facet of my tours is my 'two persons only per van' policy. None of this six, seven, eight passengers crammed into one van on these trips (unless you want more company than one companion—just let me know).
Leaving Miami on August 25th, the tour commences in Nairobi August 26th, 2012 thru September 10th. Cost is $8,700.00 per person ($2,000.00 single supplement)…..$500.00 deposit to hold your spot due asap (this will be applied to the total balance due, but non-refundable if you cancel). There are two spaces available to date.
Enjoy your visual journey!!