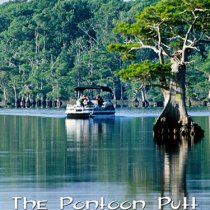 Newsletter 129
After several inquiries & requests regarding my Florida Adventures aboard my pontoon, I've added two more trips to this year's tour schedule.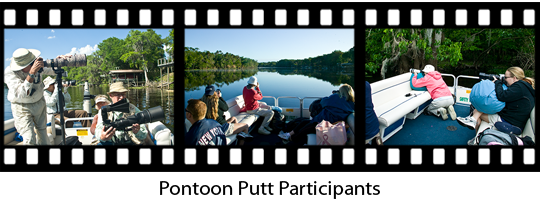 These adventures or 'Pontoon Putts' take place  on the beautiful St. Johns River in an area in and around Deland, Florida, which is full of wildlife & beautiful scenics.  I've reserved our lodging facilities for November 16th checking out November 21st, and November 26th checking out November 30th.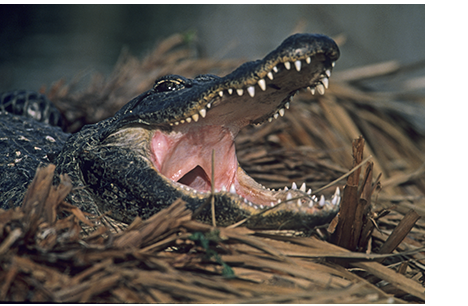 The St. Johns River was once the highway for commerce in Central Florida bringing goods to the area by Paddle Wheel boat.  This area is also a major path for migrating birds, and is now a paradise for wildlife.  As one of the few rivers in the world that flows North, several springs and tributaries join in to create estuaries for fish of all kinds attracting Bald Eagles, Osprey, Great Blue Herons, Wood Storks, Limpkins, Anhingas, Egrets, Cormorants, Alligators, Turtles and many other species.
Over the years I've been exploring this river, I've learned that we can usually cover a lot of territory photographing or just enjoying being out amongst nature's treasures in about four days.  A typical day is rising early & being ready to 'pull anchor' while the wildlife is feeding & the ambient light is soft.  Then we cruise back for a catered lunch, a short siesta, and head out again in the afternoon until early evening.  Lunches & dinners are catered (who has time to shop & cook when the critters are out there?!).  All the rooms have refrigerators (some have full kitchens) and coffee is also always available in the ship's store, as well as snacks and many other items to help make your visit more comfortable & memorable.  As you can see, all types of cameras & length of lenses work for successful images.
For more details & to view more images taken while on my Pontoon Putt trip, you can visit the Florida page on my website.