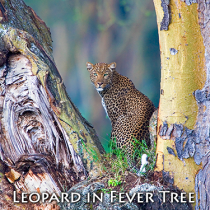 newsletter #130
While unpacking my gear after my week-long trip to Icy Bay, Alaska, and beginning the planning process of re-packing for my African tour to Kenya, I muse at how very fortunate I am to be in this profession, a wildlife & nature photographer.  I get to travel to many destinations around the world, photograph all sorts of wildlife, beautiful scenery, experience many different cultures, and then come home to share all that with family, friends, and clients.  So here is some more "sharing"………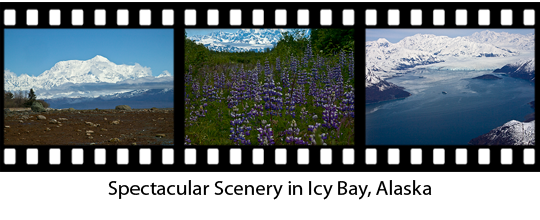 Where is Icy Bay Alaska, I'm asked?  It is located in the Southeastern portion of the State and can be reached by bush plane from the town of Yakutat, population about 600.  I am told this is the largest town in the world!  Square miles that is.  Everything is big in Alaska; huge salmon, big bears, big moose, big otters, big sea lions, mountain goats, huge glaciers & snowcapped mountains.  The scenics are breathtaking, as well as any bear encounter!!  I saw a number of brown bears with, and without, cubs right outside my cabin door, playing & feeding on the beach.  At low tide, moose, bear, wolves & fox wander onto the rocky beaches to feed on goodies hidden under the rocks.  My guides said that one of the Mama bears I photographed weighed in at about 1,000 lbs!  Judging from her paw prints, which were larger than his size 13 shoe, I'd have to concur.  There were great photo opps & I managed to get a number of images to add to my image library.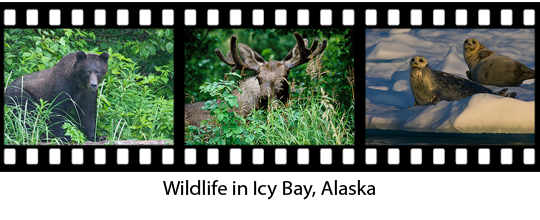 It hardly seems possible that August is here & I leave with my tour group bound for Kenya on the 25th.  To me, the only drawback to my profession is the packing and unpacking, especially the camera gear which has to be so carefully & safely tucked away.  If you have ever tortured yourself by watching the airline baggage boys toss the luggage around, you'll know exactly what I'm referring to!  This is my 15th (or maybe 16th) trip to Africa, & my excitement and anticipation level is just as high as it was on the first trip—maybe higher.  It took me twelve years to finally get the leopard that is in the Yellow Fever Tree!!  It took two days for my clients to get that award-winning shot!!!  No 'sour grapes' intended, just envy, pure envy!

As usual, there are only two people per van (unless otherwise requested) to allow for the best viewing and photographing opportunities.  Awhile back I was asked to give a slide presentation about my tours to Kenya.  I was very surprised to note I had over 100 species of birds from that continent.  When Africa is brought up, most of us think of lions, elephants, zebras etc,. but few realize what great birding there is to enjoy.  On my last trip, I had a married couple along—one a birder & the other a photographer.  Both had equally as much fun.  See……birders and photographers of wildlife can interact and get along!!  Due to illness, two spaces have opened up if someone wants to 'climb on board' here at the last minute.  There's time still to get a passport in order, visa etc. & airline tickets.  It's a trip of a lifetime, which is why I keep going back again and again.  Let me know.
Reminder:
There are still spaces available for the upcoming Pontoon Putt in November. Please reserve your spot now. Details are available on my Florida Tour page.
"Keep Your Aperture Your Priority" and have fun.  Happy Shooting!!