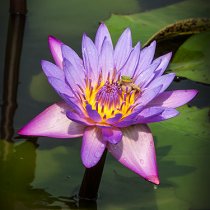 Newsletter 142
Lighthouse Point Yacht Club Art Show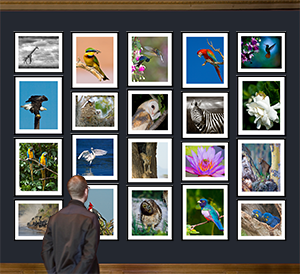 March 10, 2013
11:00 am until 3:00 pm
2701 NE 42nd Street, Lighthouse Point.
Come and see all sorts of art mediums used from:  wood carving, to clay sculpture, to beautiful hand-crafted jewelry, & glassware, to water color canvases, to oil & pastels, and of course, to photographic art. Brunch will be served for a nominal fee. For more information on the art show, you can contact them at: 954-425-0571.
Stop by and visit my booth, I would love to see everyone!
Recon in Belize
I am off to Belize now on, hopefully, a successful recon mission. I am so excited, I have heard many wonderful things about the bountiful wildlife and beautiful scenery. I hope that all will go well and I can add this location to my agenda next year.
April Pontoon Putt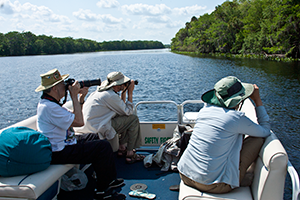 This will be my final Putt until the weather gets cooler again in the fall. Come join me for four full days, April 16th – 19th (checkout on the 20th). If you love wildlife (even just to look at), enjoy being outdoors surrounded by beautiful scenery, beautiful birds, a gorgeous river with manatees cruising along side of my 24' Pontoon boat, and good company this is a trip for you. I've been boating & photographing in this area on the St. Johns River for over 30 years and always come home with a few 'jewels' for my image library, peaceful & relaxing memories, new friends, and lowered blood pressure!!
Africa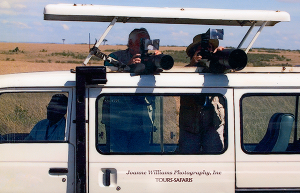 If you missed my last newsletter, the dates of my African Photo Safari have been changed to September 5th thru September 20th. We will be departing Miami on the 4th of September, and leaving Nairobi for home on the evening of the 20th. To be very clear, my Safari/Tours to Africa are definitely NOT restricted to photographers, but to all wildlife & nature lovers. Actually, if you think about it, when you travel with a committed nature photographer, your chances of getting 'up close & personal' to the critters are far greater than traveling the general tourism route. To maximize the already-excellent 'opps' to see & photograph lion cubs, cheetah cubs, elephant babies, monkey & baboon families interact, the hundreds of bird species-many in nests with babies-, zebra herds with their young, and to witness the famous Great Migration of Wildebeest, I have a policy of ONLY TWO PEOPLE PER VAN—(unless otherwise requested).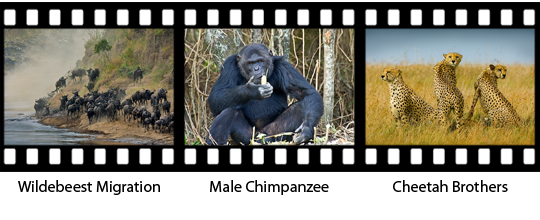 Another reminder….you do not have to be a photographer (or even carry a camera) to join in on any of my adventures. Everyone is welcome!!
Best & Happy Days,